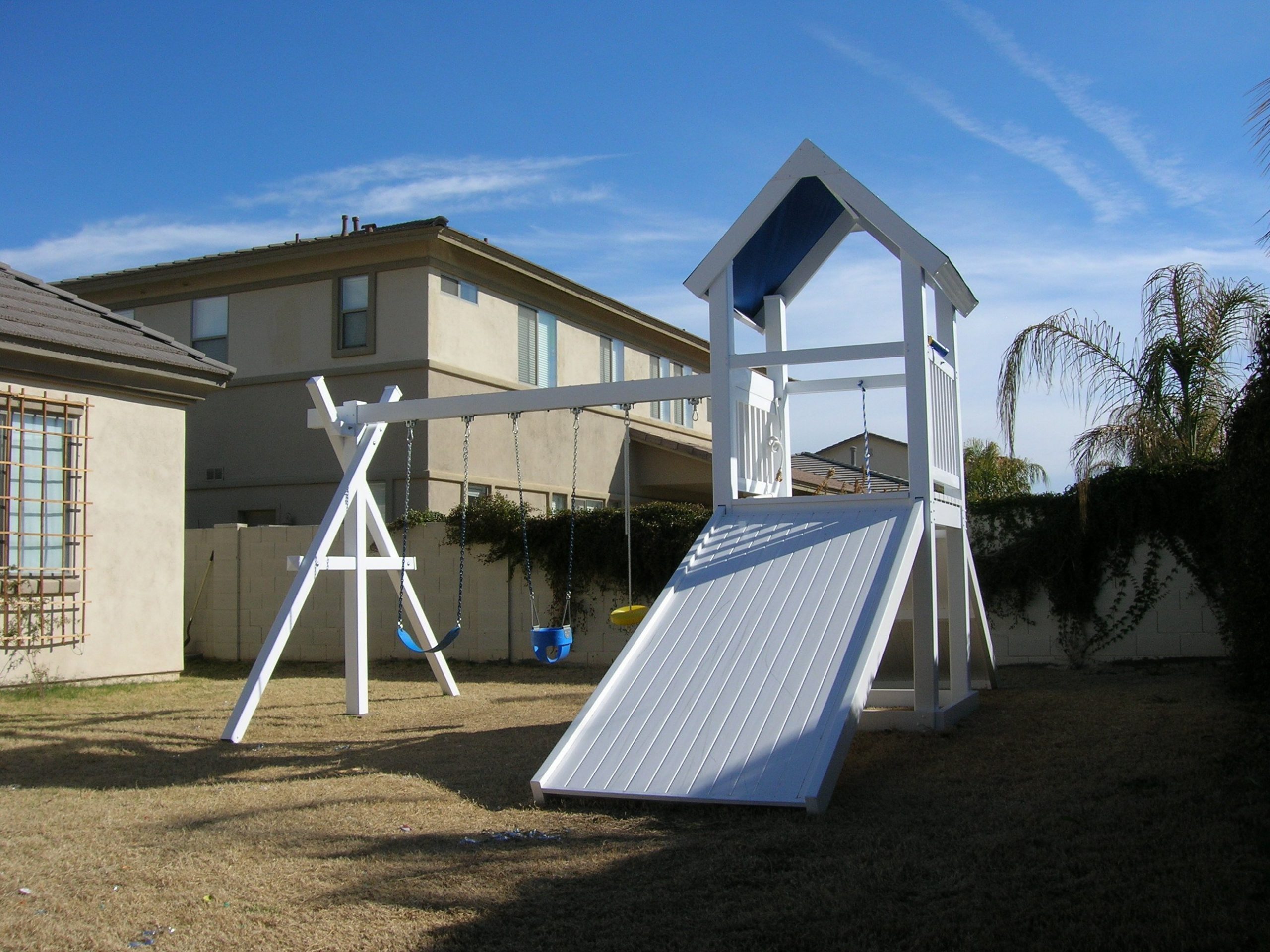 The Bitter family has an original Ruffhouse Vinyl Play System set up in their backyard that is 11 years old. With a wide vinyl slide, a rock wall, swings, and a single tower, there's no wonder why their five children use the playset on a daily basis.
The Bitter's live in an area where every other week in the summer and once a month in the winter their yard is irrigated, flooded with water and left to absorb 4-6 inches of standing water. While looking for a playset for his children, James, the father of the family, had to take into account the damage the irrigation could do to the playset.
"We were looking at wooden playsets at first because they were cheap," James said. "However, the wooden playsets take a lot more maintenance than vinyl ones and would definitely not last the irrigation, so we purchased a RuffHouse Play System."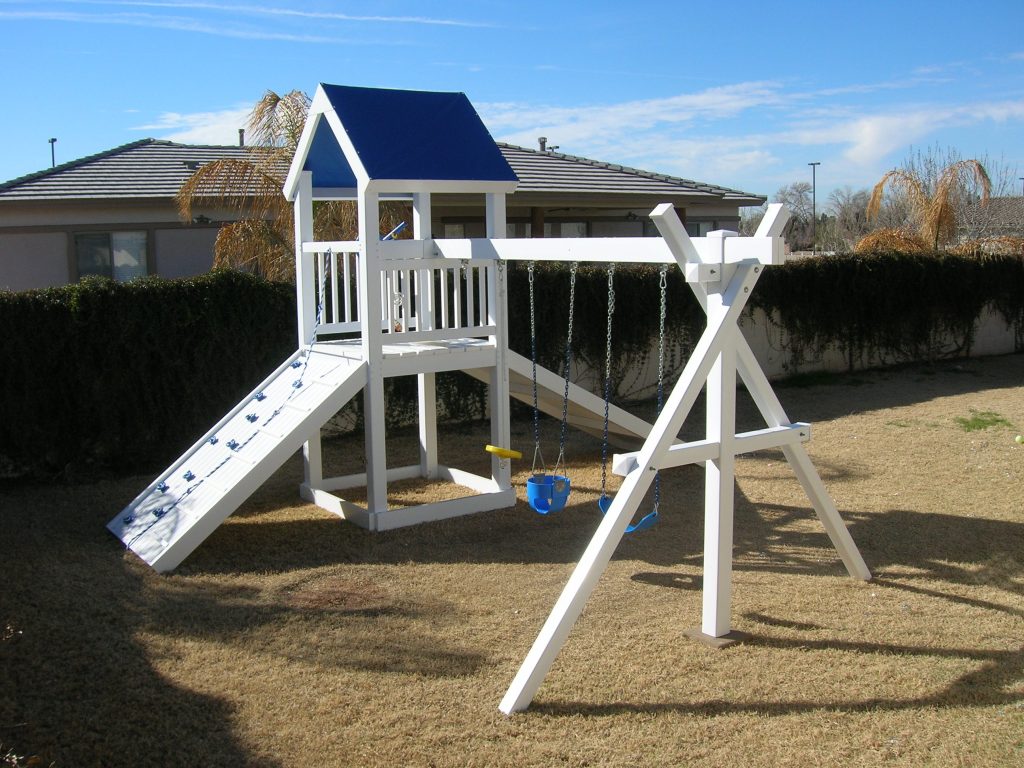 One thing James likes about the playset is how easy it was to assemble. He explained how when his family moved it to their new home they were able to quickly dismantle it into its main parts:
Slide

Tower

Climbing Wall

Swing Set
"The pieces were pretty light, even where reinforced by steel, they were much lighter than solid wood would have been. We couldn't get them through my back gate so my friends and I lifted them over the block wall on one side and lowered them into our backyard on the other. I can't imagine doing that with a fully assembled wooden playset tower!"
"I have helped friends assemble wooden playsets in the past," said James. "And they needed to be screwed together plank by plank while a Ruffhouse playset is like a kit and is much easier to put together."
Another thing James loves about his Ruffhouse playset is the mist system. With a Ruffhouse Vinyl Play System, anyone can have a water system installed for misters or even water cannons for the kids to shoot at each other with.
"The vinyl doesn't get hot, even in 120+ degree weather even without the mist turned on. With the mist system, the kids can stay cool in the summers and also turns the slide into a water-slide which they love!" He said.  
If James were to describe his Ruffhouse Vinyl Play System in one phrase, he'd say it was a "good investment."
If you're looking for a play system that your kids can enjoy for their whole childhood, Ruffhouse is your best option.